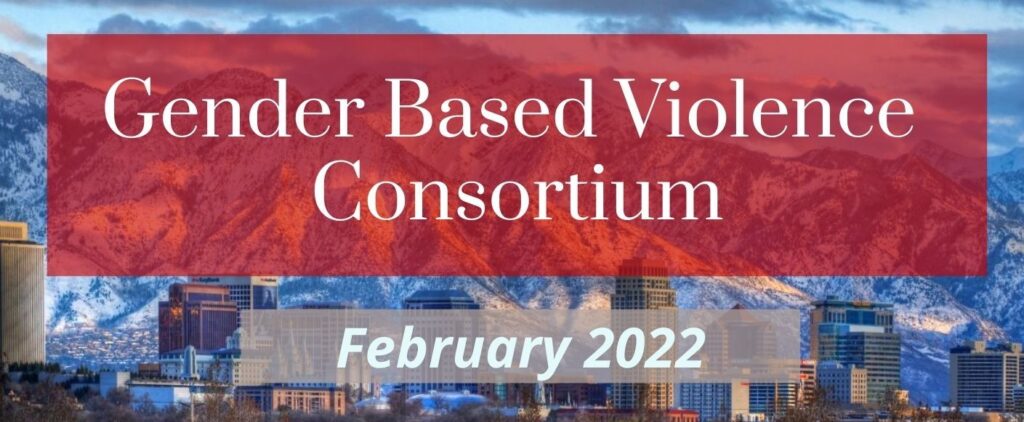 Download February 2022 Newsletter
Dear Gender-Based Violence Consortium,
Last Friday, the Utah community learned about the loss of Zhifan Dong, a first-year undergraduate student from Anyang, Henan, China. Many in our community continue to mourn loss, reflect on their own loved ones and experiences, feeling a range of emotions from anger, sadness, confusion, with desires to reach across to our various communities with empathy. As conveyed by Sonia Salari and Carrie Sillito, "the trauma of a homicide–suicide has far-reaching effects on surviving family, neighbors, and the community at large." The Utah Domestic Violence Coalition homicide tracker found that half of IPV murders end up in murder-suicide. As the young international women's death shows: unaddressed domestic violence is deadly. And as we have learned from interviewing experts and surveying folks in the Utah State-Wide Needs Assessment: Domestic Violence, Sexual Violence and Human Trafficking, that our experts and community are seeing increasing violence in our communities. We learned that anti-immigrant sentiment has meant that migratory communities continue to fear law enforcement, not have their immigration needs met, and continue to face bias and discrimination when accessing services. That we cannot separate the complexities of race, gender, national origins, that impact how our communities experience violence, seek out services, and connect with community.
As the university community organizes to provide campus resources to those affected such as counseling services, that there are multiple individuals who are important community and touch points for survivors. Educators and staff alike may be important individuals students are interacting with, where the relationship violence toolkit is intended to support our educators in thinking about their role in supporting students. There are a range of responders who are in our community from dispatch, law enforcement, healthcare providers, mental health services, community-based organizations, employers, housing, service providers. The GBVC is thinking about all of our community.
Annie Isabel Fukushima, Ph.D.
Co-Principal Investigator and Project Lead, Gender-Based Violence Consortium