Gender Based Violence Consortium
RESEARCH INNOVATION, COLLABORATION, AND AWARENESS
AT THE
U
---
The Gender-Based Violence Consortium's vision is to increase public recognition of and deepen public knowledge about this type of violence through research innovation and collaboration, creation of research communities, and enhanced educational efforts.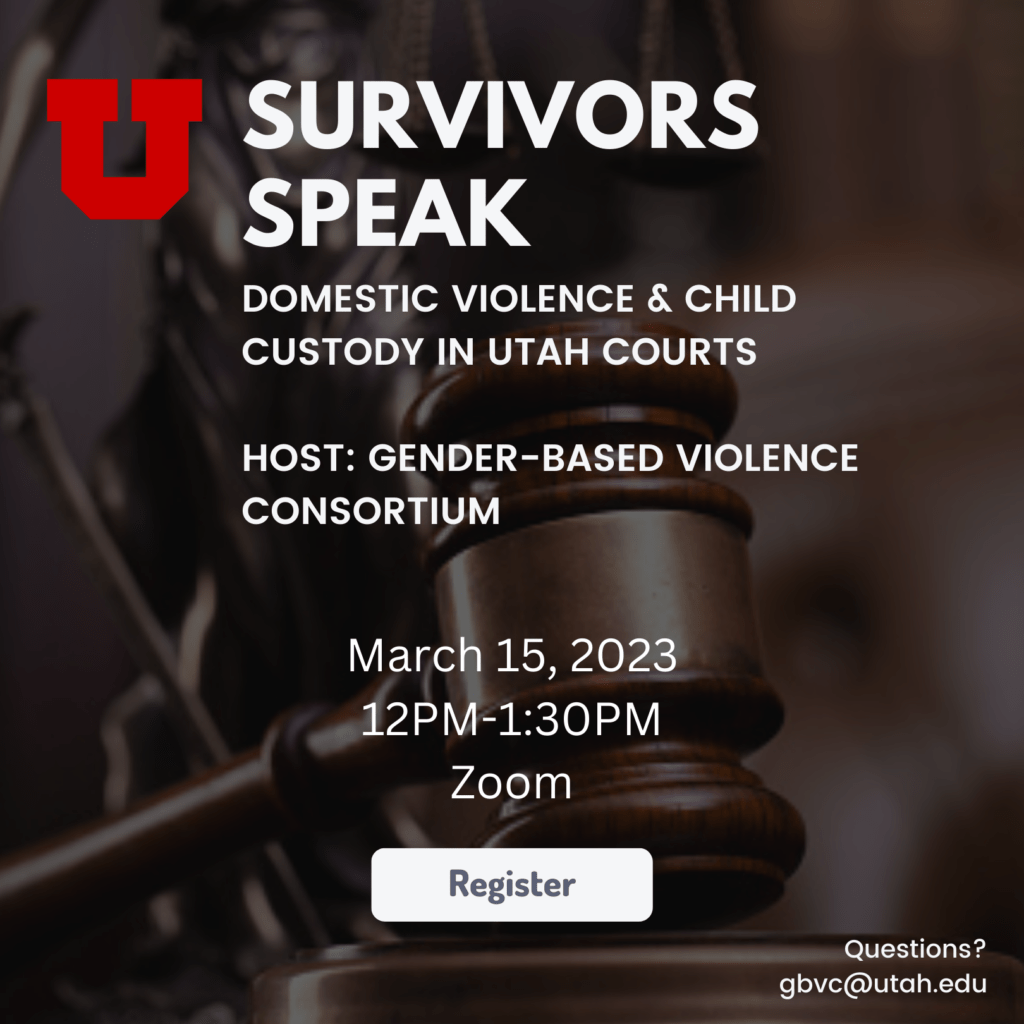 Survivors Speak: Domestic Violence & Child Custody in Utah Courts
Hear from Ronni Bateman about the findings regarding child custody and domestic violence from interviews conducted in the fall of 2022. And receive updates from Francisco Meza regarding policy recommendations and process. 
12:00 PM Mountain Time (US and Canada) 
Gender-Based Violence Consortium