Learn more about becoming a faculty affiliate
---
DEADLINE: JANUARY 31, 2021
The University of Utah's Gender-Based Violence Consortium brings together an interdisciplinary team of scholars representing multiple colleges across campus. The consortium is an interprofessional collaboration, a scholarly network that embodies an academic commitment to sharing knowledge, supporting long-term collaborations through research hubs, creating programming, sharing teaching and responding to gender-based violence in Utah.
The consortium's vision is to increase public recognition of gender-based violence, deepen public knowledge of such violence through research innovation and collaboration, create research communities and facilitate teaching innovation related to this type of violence.
Interested in becoming a GBVC faculty affiliate? Fill out our application form at: http://bit.ly/GBVCFaculty
Benefits
---
There are many benefits to becoming a member of the GBVC. Because faculty members are part of a larger multi- and interdisciplinary research community with a broad focus on issues related to gender-based violence, opportunities for multi-disciplinary research are increased and an individual faculty member's visibility is increased for attracting undergraduate and graduate students.

The GBVC's goal is to make visible the work of scholars and educators working on GBVC related issues. 
Expectations
---
·      Provide the executive committee with annual updates regarding research, publications, and grants 

·      Participate, and encourage and support your students and postdocs to participate, in the GBVC events and co-hosted events

·      Engage with other GBVC faculty in appropriate multi-PI interdisciplinary research initiatives

·      Serve on GBVC committees (e.g., grant/research, teaching, awareness-raising events)

In order to maintain an active and engaged community, the GBVC Executive Committee will review all faculty affiliates every 5 years. Affiliate faculty will be asked to demonstrate the following:

·      Continued relevance of work to the mission of the GBVC

·      Demonstration of continued engagement with and contribution to the Center.

Affiliate faculty members join without any actual or implied commitment of funding support from the GBVC itself; and in the absence of contractual, funded, research relationships, are free to leave the GBVC at any time.
Faculty Affiliates
This page is currently under construction. More details and faculty affiliates will appear in the near future.
---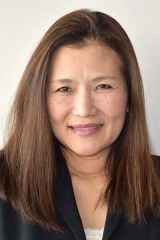 Yoshimi Anzai, MD, MPH, Professor, School of Medicine, Radiology & Imaging Sciences; Adjunct Professor, Population Health Sciences
Dr. Anzai is Professor of Radiology at the University of Utah. She completed her Diagnostic Radiology residency and neuroradiology fellowship training at the University of Michigan. In 2000, she moved to the University of Washington, Seattle where she had served as the neuroradiology fellowship director from 2004-2008, subsequently became the section chief in 2008. In 2005, she obtained her MPH from the University of Washington in Health Services funded by GERRAF program and AHRQ K08 award.
Dr. Anzai currently serves as Associate Chief Medical Quality Officer of the University of Utah Health Care. The major goals as the Associate Chief Medical Quality Officer are to improve safety and quality of patient care, to facilitate the process standardization and coordination of care, to implement patient centered outcomes measures that are relevant for each service line, and connect the costs of delivering care with outcome measures in the entire healthcare enterprise. She received the AAMC (Associations of American Medical College) Award for the implementation of Value Driven Outcome tool in 2016.
Dr. Anzai has been a longstanding member of many academic organizations, including ASNR, ASHNR, RSNA, AUR, ACR, and AAWR. She also participated in the large clinical trial including ACRIN trial. She has over 16 years of experience in working as a neuroradiologist in leading academic institutions with a background of health services research. Her area of primary imaging research interest includes head and neck cancer imaging, traumatic brain injury, and neurodegenerative disease. She is also involved in the cost effectiveness and comparative effectiveness of diagnostic tests in various conditions.
Areas of expertise: neuroradiology, radiology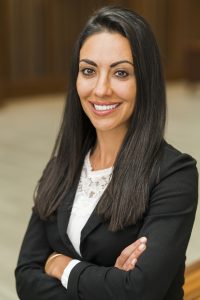 Shima Baradaran Baughman, J.D., Associate Dean of Research and Faculty Development, College Of Law; Professor, College Of Law
Professor Baughman's teaching and scholarship focus on criminal law and criminal procedure. Shima Baradaran Baughman is a national expert on bail and pretrial prediction and her current scholarship examines criminal justice policy, prosecutors, drugs, search and seizure, international law and terrorism, and race and violent crime. Baughman has worked with economists and political scientists to write articles involving advanced empirical modeling and randomized controlled trials, including the largest global field experiment in the world. Her work has been featured in the New York Times, on National Public Radio, the Economist, the Washington Post, Forbes and other media outlets and she has been invited to present her work at Stanford, Cornell, Michigan, Texas, NYU, UCLA and many other law schools and to groups of federal and state judges and attorneys across the country. Her articles have been published in many top journals including University of Pennsylvania Law Review, USC Law Review, Georgetown Law Journal, Texas Law Review, George Washington Law Review, Minnesota Law Review, Notre Dame Law Review, Boston University Law Review and the Journal of Empirical Legal Studies. Her book, The Bail Book: A Comprehensive Look at Bail in America's Criminal Justice System with Cambridge University Press has contributed greatly to the field of criminal law. Her textbook, Criminal Law: Case Studies and Controversies (5th Ed Aspen), coauthored with Paul Robinson and Michael Cahill is now available. She has also coauthored the most popular criminal law student study aid, Examples & Explanations in Criminal Law (7th edition) (with Richard G. Singer & John Q. LaFond).
Voted Professor of the year in 2013, she joined the faculty of the University of Utah after three years of teaching at BYU Law School. She served as Chair of the AALS Criminal Justice Section Executive Committee in 2015-16. Baughman also has chaired the ABA Pretrial Justice Taskforce and as Co-chair of the Committee on Crime Prevention, Pretrial Release & Police Practices. Professor Baughman served from 2014-2018 as a member of the Utah Sentencing Commission. Before joining the legal academy, Professor Baughman served as a Fulbright Senior Scholar researching pretrial detention in Malawi and lecturing in criminal law at the University of Malawi. While in Malawi she worked as a justice advisor to the British Department for International Development, advised a coalition of international nongovernmental organizations including UNAIDS and UNDP, and represented criminal defendants in felony cases and in constitutional litigation. Professor Baughman has worked as a litigator at Kirkland & Ellis LLP in New York, receiving national press for role in prison reform litigation. After graduating first in her class at Brigham Young University Law School and serving as editor-in-chief of the BYU Law Review, Shima Baradaran Baughman clerked for Judge Jay S. Bybee of the U.S. Court of Appeals for the Ninth Circuit.
Areas of expertise: bail, prosecutors, police, race, drugs, prediction and violent crime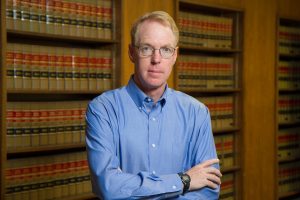 Paul Cassell, J.D., Ronald N. Boyce Presidential Professor of Criminal Law and University Distinguished Professor of Law, College Of Law; Distinguished Professor, College Of Law
Paul Cassell is the Ronald N. Boyce Presidential Professor of Criminal Law and Distinguished University Professor of Law at the S.J. Quinney College of Law at the University of Utah.
Professor Cassell received a B.A. from Stanford University in 1981. He then graduated Order of the Coif from Stanford Law School in 1984, serving as President of the Stanford Law Review. In 1984-85, he clerked for then-Judge Antonin Scalia when Scalia was on the U.S. Court of Appeals for the D.C. Circuit and the following year for Chief Justice Warren E. Burger on the U.S. Supreme Court.
From 1986 to 1988, Professor Cassell served as an Associate Deputy Attorney General in the U.S. Department of Justice. From 1988 to 1991, he served as an Assistant U.S. Attorney in the Eastern District of Virginia, prosecuting many felony criminal cases.
In 1992, Professor Cassell began teaching at the S.J. Quinney College of Law, publishing widely in leading academic journals on crime victims' and other criminal justice issues. He has filed briefs and orally argued on behalf of crime victims and allied organizations in the United States Supreme Court and other federal and state courts around the country.
In 2002, Professor Cassell was confirmed by the U.S. Senate to serve as a U.S. District Court Judge for the District of Utah, a position he held until resigning in 2007 to return to law teaching. While on the District Court, Professor Cassell wrote many opinions that attracted significant attention, including several on crime victims' rights issues.
Professor Cassell currently teaches crime victims' rights, criminal law, and other courses at the College of Law at the University of Utah. Along with Doug Beloof and Steve Twist, he is a co-author of Victims in Criminal Procedure, the only law school casebook on victims' rights. He also represents crime victims and crime victims' organizations on a pro bono basis in cases around the country. He has also testified several times before congressional committees on crime victims' rights issues, as well as before state legislative committees in Utah, Wisconsin, Nevada, New Hampshire, and Idaho.
Professor Cassell maintains an active pro bono crime victims practice, and has represented many victims of gender based violence. In 2014, Professor Cassell argued for a crime victim before the United States Supreme Court in Paroline v. United States and Amy. The case involved the question of how restitution for victims of child pornography crimes should be awarded. This was the first time that a crime victim had appeared before the U.S. Supreme Court to protect her own rights in a criminal case filed by a prosecutor. From 2008 to date, he has also represented victims sexually abused by Jeffrey Epstein in an effort to obtain criminal prosecution of those responsible. In 2020, Professor Cassell successfully argued to the Utah Supreme Court in State v. Lopez that child victims of sexual assault should not be forced to testify in person at preliminary hearings in criminal cases.
Areas of expertise: wrongful convictions, proactive policing, exclusionary rule, and crime victim rights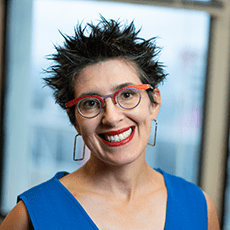 Lisa Diamond, Ph.D, Professor, Gender Studies; Professor, Psychology Department
Lisa M. Diamond is Professor of Psychology and Gender Studies at the University of Utah.  She studies the development and expression of gender and sexuality over the life course, and the influences of early life experiences on later sexual development.  Dr. Diamond is best known for her research on sexual fluidity, which describes the capacity for individuals to experience shifts in their pattern of same-sex and other-sex attractions over time.  Her 2008 book, Sexual Fluidity, published by Harvard University Press, describes the changes and transformations that she has observed in the sexual attractions, behaviors, and identities of a sample of lesbian, bisexual, and "unlabeled" women that she has been following since 1995.  Sexual Fluidity has been awarded the Distinguished Book Award from the American Psychological Association's Society for the Study of Lesbian/Gay/Bisexual/Transgendered Issues. Dr. Diamond is co-editor of the APAHandbook of Sexuality and Psychology and is a fellow of two divisions of the APA.  Dr. Diamond has published over 130 articles and book chapters, and has been invited to present her research at nearly 140 national and international Universities and conferences. She has received awards for her work from the Developmental Psychology and LGBT Psychology Divisions of the APA, the American Association of University Women, the International Association for Relationship Research, the Society for the Scientific Study of Sexuality, and the Society for the Psychological Study of Social Issues.
Areas of expertise: sexuality, gender, and intimate relationships, health and well-being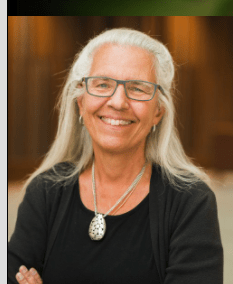 Leslie P. Francis, Ph.D., J.D., Distinguished Professor, Philosophy; Alfred C. Emery Endowed Professor, College Of Law
Leslie P. Francis, Ph.D., J.D., holds joint appointments as Alfred C. Emery professor of law and professor of philosophy, and adjunct appointments in Family and Preventive Medicine (in the Division of Public Health), Internal Medicine (in the Division of Medical Ethics), and Political Science, at the University of Utah. She was appointed to the rank of Distinguished Professor in 2009 and became director of the University of Utah Center for Law and Biomedical Sciences in 2015. Professor Francis was President of the Pacific Division of the American Philosophical Association in 2015-2016. From 2015-2019 she served as the elected Secretary-General of the International Society for Philosophy of Law and Social Philosophy. She is a past member of the Ethics Committee of the American Society for Reproductive Medicine, and past co-chair of the Privacy, Confidentiality, and Security Subcommittee of the National Committee on Vital and Health Statistics. Professor Francis also has been a member of the Medicare Coverage Advisory Committee and of the American Bar Association's Commission on Law and Aging.
Professor Francis's books include Sustaining Surveillance: the Importance of Information for Public Health (co-authored with John Francis; Springer 2021); The Patient as Victim and Vector: Ethics and Infectious Disease (co-authored with Battin, Jacobson, & Smith; Oxford University Press 2010) and Privacy: What Everyone Needs to Know (co-authored with John Francis; Oxford, 2017). She edited the Oxford Handbook of Reproductive Ethics (Oxford University Press, January 2017) and is the author of many papers in the areas of disability law and ethics, privacy and data use, justice, and bioethics. Professor Francis also provides pro bono representation for people in Utah who are the subject of guardianship proceedings.
Areas of expertise: normative ethics, bioethics, and health law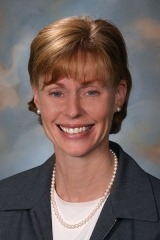 Kathleen Franchek-Roa, MD, Associate Professor, School of Medicine, Pediatrics
Dr. Kathleen Franchek-Roa is an Associate Professor of Pediatrics at the University Of Utah School Of Medicine. Dr. Franchek-Roa has a special interest in how adverse childhood experiences impact children's mental and physical health across the lifespan.  She developed a curriculum to teach residents and other healthcare providers about the role they play in identifying and assisting victims of abuse, neglect and exploitation.  Dr. Franchek-Roa is the Chair of the University of Utah Health Domestic Violence Committee. This Committee has developed guidelines for assisting physicians and staff in the identification of and interventions for patients who are victims of abuse, neglect and/or exploitation, including victims of human trafficking.  Through her work on this Committee, the University of Utah healthcare system is transforming into a trauma-informed care system.
Dr. Franchek-Roa also has taken an active role in community advocacy.  She has served on multiple Boards whose missions are directed towards helping people who are suffering from violence and abuse.
Dr. Franchek-Roa has also published book chapters, review articles and peer-reviewed articles around the issues of patient abuse and violence.
Areas of expertise: resident education and domestic violence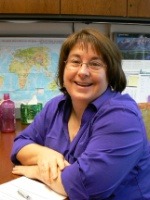 Caren Frost, Ph.D, Interim Associate Director, MSW Program, College Of Social Work
Caren J. Frost, PhD, MPH (Research Professor, College of Social Work) is the Director of the Center for Migration & Refugee Integration at the University of Utah.  Her research and teaching center on improving health and overcoming barriers to health care, especially for women, refugees, and underserved international populations.  She serves on the state's Refugee Women's Health Committee and co-chairs the University of Utah's Institutional Review Board. Dr. Frost earned her master's degree in public health from Columbia University, and her PhD in anthropology from the University of Utah.
Areas of expertise: refugee women's health, qualitative methods (social sciences), Morocco, maternal mortality, and breast cancer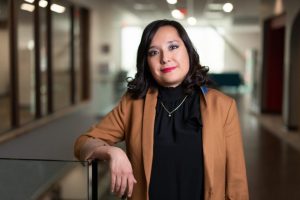 Annie Isabel Fukushima, Ph.D, Associate Professor, Ethnic Studies Division in the School for Cultural & Social Transformation
Dr. Annie Isabel Fukushima is an Assistant Professor in the Ethnic Studies Division with the School for Cultural & Social Transformation and a Presidential Fellow at the University of Utah. Prior to joining the faculty at the University of Utah, Dr. Fukushima earned her doctoral degree in Ethnic Studies with a Designated Emphasis in Women, Gender & Sexuality Studies from University of California and was an Andrew W. Mellon postdoctoral fellow with the Institute for Research on Women and the Department of Women and Gender Studies at Rutgers University. She is the author of the award-winning book Migrant Crossings: Witnessing Human Trafficking in the US (Stanford University Press, 2019). Dr. Fukushima was awarded the American Sociological Association book award on Asia America. Migrant Crossings examines the experiences and representations of Asian and Latina/o migrants trafficked in the United States into informal economies and service industries. Through sociolegal and media analysis of court records, press releases, law enforcement campaigns, film representations, theatre performances, and the law, Dr. Fukushima questions how we understand victimhood, criminality, citizenship, and legality. Her research focuses on issues of immigration, gender-based violence, race, and decolonial feminisms appearing in multiple journals and edited anthologies. She is currently editing a special issue on Anti-Trafficking Education: Pedagogy, Policy, and Activism, the co-editor and founder of Migratorytimes.net, and the project lead for the Gender-Based Violence Consortium and the co-principal investigator working on a visualizing gender-based violence platform. To learn more about Dr. Fukushima visit anniefukushima.com or follow @anniefukushima.
Areas of expertise: labor, migration, violence, militarisms, sexual slavery, and human trafficking, ethnic studies, decolonial feminisms, transnational feminisms, sociolegal analysis, visual studies and social movement theory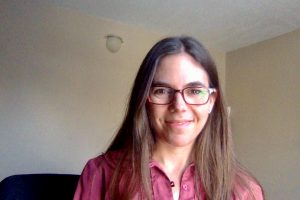 Johanna Greenberg, PA-C, MPAS, Assistant Professor (Clinical), Family And Preventive Medicine
Johanna Greenberg is an Assistant Professor of Family Medicine and Family Medicine Physician Assistant. She has been practicing for 13 years. She has experience in rural and urban primary care and her practice has a special emphasis in serving patients with substance use disorders, those who are sexual and gender minorities and in preventive medicine for patients of all ages. She is a graduate of the Utah Physician Assistant Program. Outside of work, Professor Greenberg loves to find herself wandering in the mountains or lost in a good book.
Areas of expertise: primary and gender affirming hormone therapy to the transgender community, working with patients with substance abuse disorders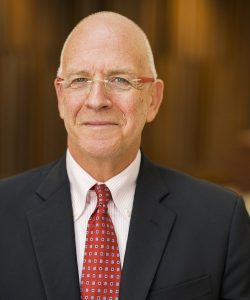 Amos Guiora, J.D., Professor of Law, College of Law
Professor Amos N. Guiora is a Professor of Law at the S.J. Quinney College of Law, the University of Utah. In addition, Professor Guiora is a Distinguished Fellow at The Consortium for the Research and Study of Holocaust and the Law (CRSHL) at Chicago-Kent College of Law and Distinguished Fellow and Counselor, International Center for Conflict Resolution, Katz School of Business, University of Pittsburgh.
Professor Guiora is the Inaugural Chair of the University of Utah Independent Review Committee (Presidential Appointment).
Professor Guiora has published extensively both in the U.S. and Europe on issues related to national security, limits of interrogation, religion and terrorism, the limits of power, multiculturalism, and human rights. He is the author of several books and book chapters. His most recent book is Armies of Enablers: Survivor Stories of Complicity and Betrayal in Sexual Assaults.
His previous scholarship includes The Crime of Complicity: The Bystander in the Holocaust (translated into Chinese and Dutch); In the Crosshairs of Unfettered Executive Power: The Moral Dilemmas of Justifying and Carrying Out Targeted Killings; Targeted Killings: Defining and Applying the Limits of Military Ethics; Establishing a Drone Court: Restraints on the Executive Branch; First Amendment and National Security; Global Perspectives on Cybersecurity; Earl Warren, Ernesto Miranda and Terrorism; Populist and Islamist Challenges for International Law (co-authored with Professor Paul Cliteur); and Five Words That Changed America: Miranda v. Arizona and The Right to Remain Silent (co-authored with Professor Louisa Heiny).
Professor Guiora's research and book, The Crime of Complicity: The Bystander in the Holocaust, directly contributed to legislation ratified by the Utah Legislature in 2021 that criminalizes bystanders who do not intervene on behalf of children and vulnerable adults. The legislation, introduced by Rep. Brian King and sponsored by Sen. Kurt Bramble, enjoyed overwhelming bipartisan support.
Professor Guiora has been an expert witness in a number of civil and criminal cases both in the U.S. and The Netherlands. He has also been deeply involved over a number of years in Track Two negotiation efforts regarding the Israeli-Palestinian conflict predicated on a preference and prioritization analytical tool. He has testified before the U.S. Senate Judiciary Committee, the U.S. House of Representatives Committee on Homeland Security, the Committee on Foreign Affairs in the Dutch House of Representatives, and the Judiciary Committee of the Utah House of Representatives.
He served for 19 years in the Israel Defense Forces as Lieutenant Colonel (retired), and held a number of senior command positions, including Legal Advisor to the Gaza Strip and Commander of the IDF School of Military Law.
Professor Guiora has received grants from both the Stuart Family Foundation and the Earhart Foundation, and was awarded a Senior Specialist Fulbright Fellowship for The Netherlands in 2008. In 2011, he received the S.J. Quinney College of Law Faculty Scholarship Award. In 2015, he was elected a member of the Benchers Society at Case Western Reserve University School of Law.
Areas of expertise: complicity, bystander, extremism, counterterrorism, criminal Law, international law, national security, and religion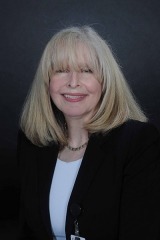 Leslie Halpern, MPH, DDS, MA, MPHIL, MD, PHD, Professor, Dentistry; Adjunct Assistant Professor, Surgery
Dr. Leslie Halpern received her PhD in Neuroendocrinology (City University of NY), a DDS (NYU College of Dentistry), and completed a 6 year Oral Maxillofacial Surgery (OMFS)  Program with an MD degree from New York Medical College. She has done several fellowships in basic and applied research, and obtained an MPH from the Harvard School of Public Health. Dr Halpern is a Diplomate of the American Board of Oral and Maxillofacial Surgery and is a Fellow of the American College of Surgeons and the International College of Dentists. She has received several Grants from the RWJF Center of Health Policy and the Harvard University Center of Excellence in Women's Health that focuses on the identification of victims of Intimate Partner violence (IPV) using salivary biomarkers as risk predictors in the prognosis of health disparities in female victims exposed to violence and abuse and has published several papers in peer-reviewed journals. She currently serves as Professor and Section Head of Oral and Maxillofacial Surgery at the University of Utah School Of Dentistry and is Co-director of the Office of Women in Health, Science and Medicine (WiHMS) at the University of Utah Medical Campus. Her mentoring of students, dental residents and program directorship experience qualifies Dr. Halpern as an essential resource for Women faculty in OMFS.
Areas of expertise: identification of victims of Intimate Partner violence (IPV) using salivary biomarkers as risk predictors in the prognosis of health disparities in female victims exposed to violence and abuse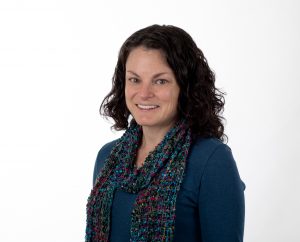 Antoinette Laskey, MD, MPH, MBA, Professor, School of Medicine, Pediatrics
Dr. Laskey completed her medical degree at the University of Missouri-Columbia School of Medicine. She then completed her residency in Pediatrics at the University of Missouri-Columbia Hospitals and Clinics. She completed a research and clinical fellowship and her master's degree in public health at the University of North Carolina at Chapel Hill. She is currently an associate professor and division chief of the Center for Safe and Healthy Families at the University of Utah.
Dr. Laskey's clinical interests relate to the evaluation and management of the potentially abused child. Dr. Laskey's research interests include cognitive errors in decision making related to child maltreatment, child fatalities and prevention programs related to unsafe sleep practices and child abuse.
Areas of expertise: cognitive errors in decision making related to child maltreatment, child fatalities and prevention programs related to unsafe sleep practices and child abuse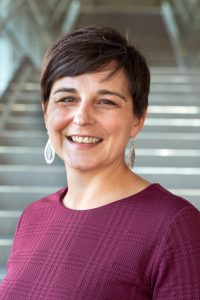 Chris Linder, Ph.D, Associate Professor, Educational Leadership & Policy
Dr. Chris Linder (she/her/hers) is an Associate Professor of Higher Education at the University of Utah, where her scholarship focuses on sexual violence and student activism. She also serves as the Special Assistant to the President for Violence Prevention and Education and directs the Center for Violence Prevention. Chris regularly teaches courses on diversity, equity, and inclusion; student development theory; foundations of higher education and student affairs; and qualitative research through a power-conscious, historical lens. Chris identifies as a queer, white cisgender woman from a working-class background who strives to interrupt power and dominance in her work as an educator and activist. Prior to becoming faculty, Chris worked as a student affairs educator and administrator for 10 years, spending the majority of her career as a director of a campus-based women's center supporting survivors of sexual violence. Chris earned a PhD in Higher Education and Student Affairs Leadership from the University of Northern Colorado. She earned a bachelor's degree in Business Administration and a master's degree in Student Affairs from the University of Nebraska-Lincoln as a first-generation college student.
Chris's book, Sexual Violence on Campus: Power-Conscious Approaches to Awareness, Prevention, and Response (Emerald Press), was published in May 2018.  Additionally, in partnership with Dr. Jessica C. Harris (UCLA), Chris co-edited Intersections of Identity and Sexual Violence on Campus (Stylus, 2017).  Chris is also co-editor of the 2nd Edition of Multiculturalism on Campus (Stylus, 2017), and has published work on student activism, white women's anti-racist identity development, and racism in graduate preparation programs in a variety of journals in higher education and student affairs.  Chris serves on the editorial board for the Review of Higher Education, the Journal of Diversity in Higher Education, the Journal of College Student Development and the NASPA Journal about Women in Higher Education.
Areas of expertise: sexual violence, sexual assault, educational equity & justice, activists, activism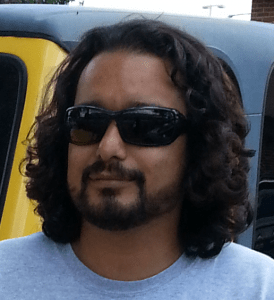 Richard Medina, Ph.D, Associate Professor, Geography
Richard Medina is an Associate Professor in the Department of Geography at the University of Utah. He directs the Hate, Aggression, Terror, and Extremism Research (HATER) Lab. His research focus is on areas of anthropogenic hazards, bias and hate, social inequities, and other aspects of aggression and violence. He teaches courses on terrorism, hate, and cultural and human geographies.
Areas of expertise: spatial analysis, Geographic Information Systems, social network analysis, hate and bias, terrorism.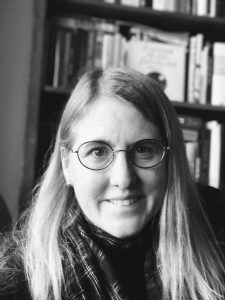 Heather Melton, Ph.D, Associate Professor, Sociology Department
Dr. Heather C. Melton is an Associate Professor in Sociology and Director of Criminology at the University of Utah. Her teaching and research interests include criminology and gender-based violence. In particular, she is interested in how victims/survivors of gender-based violence interact with and experience the criminal justice system. She has published numerous articles on intimate partner violence, stalking and sexual assault. She served as the researcher for the Sexual Assault Kit Initiative (SAKI) for the state of Utah and is currently a co-PI on a project exploring language used around interpersonal violence on the University of Utah campus. Additionally, she is an Advisory Board Member for the McCluskey Center for Violence Prevention and a member of the Board of Directors for the Gender-Based Violence Consortium at the University of Utah.
Areas of expertise: violence against women (i.e. intimate partner abuse, stalking, and sexual assault), criminal justice response, predicting stalking in the context of IPA, criminal justice response to stalking, gender differences in the perpetration of IPA, police response to IPA, and the impact of rape myths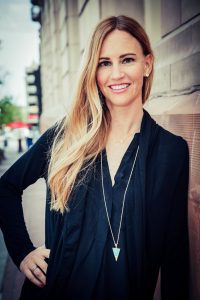 Jessie Lynn Richards, Ph.D, Assistant Professor (Lecturer), Management Department; Associate Instructor, Writing and Rhetoric Studies
Jessie Lynn Richards is an assistant professor/lecturer in the Business School at the University of Utah where she teaches interpersonal and organizational communication and writing. Her research interests include ethnographic interviewing and sociolinguistics, and her work explores intersections of trauma, memory, and language with a specific focus on gender and post-war communities. She started a non-profit foundation called Fight Against Domestic Violence, which exists to educate communities and to fundraise for DV service providers. She earned a joint Ph.D. in Communication and Writing Studies and Rhetoric from the University of Utah.
Areas of expertise: sociolinguistics, organizational communication, interdisciplinary communication, feminist theories/gender theories, discourse analysis, contemporary rhetorical theory & criticism, business communications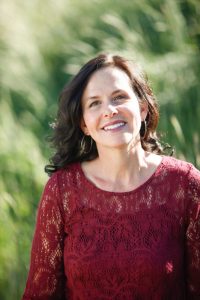 Sonia Salari, Ph.D, Professor, Family and Consumer Studies
Sonia Salari, PhD Professor, Family and Consumer Studies University of Utah; OVW Campus Prevention Grant, Project Director. Her focus is on family and interpersonal violence, aging, diversity and public policy. Known as an advocate for victims, she serves on the Board of Directors of the Utah Domestic Violence Coalition and is Co-Founder of the U's Gender Based Violence Consortium. Dr. Salari's research focuses on physical and psychological elder abuse, as well as family violence fatalities. She is published in multiple journals, a book Family Violence Across the Life Course: Research, policy and prevention (Kendall Hunt) and serves as editor of Family Violence and Abuse: An encyclopedia of trends, issues, and solutions (2022). Over two decades, she has taught Family Violence at the University of Utah and she has won awards, including the University Distinguished Teaching Award.
Areas of expertise: gerontology, aging services, family violence, diversity and public policy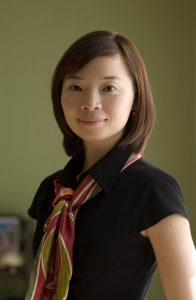 Lien Fan Shen, Ph.D, Associate Professor, Film & Media Arts Department
Lien Fan Shen is Associate Professor in the Department of Film and Media Arts at the University of Utah, USA. Shen earned her PhD in Art Education at The Ohio State University and MFA in Computer Art from the School of Visual Arts in New York City. Her creative work includes manga, animation, and digital arts. Shen published five manga and was awarded The Best Romantic Comic in Taiwan. Her animation won several international awards, and her digital media arts have been screened and exhibited in Singapore, Japan, South Korea, Taiwan, Netherlands, and the United States. Her recent animated documentary Seeing Through the Eyes of Crocodiles was screened in Bejing Queer Film Festival, Shanghai Pride Film Festival, TWIST Seattle Queer Film Festival, and Boston LGBT film festival. This short won the Best Editing Award in Shanghai Pride and the Audience Award of International Shorts in Boston LGBT Film Festival. Her recent book chapters are: "Traversing otaku fantasy: Representation of the otaku subject, gaze, and fantasy in Otaku no Video," in Debating Otaku in Contemporary Japan and "The dark, twisted magical girls: Shōjo heroines in Puella Magi Madoka Magica" in Heroines of Film and Television: Portrayals in Popular Culture. She is the recipient of College of Fine Arts Faculty Excellence Award in Research and an honoree of Celebrate U, extraordinary faculty achievements at the University of Utah in 2017.
Areas of expertise: Japanese anime, animation theory, animation production, and digital media